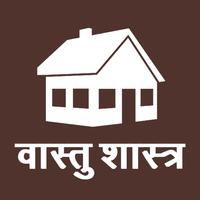 Vastu Shastra Dosh Nivaran
Not Available
Removed
from the App Store
Vastu Shastra Dosh Nivaran Description
Vastu Shastra Dosh Nivaran is the ancient Indian science of architecture. The application contain numerous Vastu Tips in Hindi language. Follow the provided Vastu tips, get positive energy and live peaceful life.

Vastu Shastra Dosh Nivaran application for all is provides easy to use Vastu tips for your Home, Office, and shop. You can know easy Vastu tips for prosperity, health and wealth. This application is based on Indian Vastu shastra and Vastu upay in Hindi language.

-: The application Includes :-

• वास्तुशास्त्र
• वास्तु और कक्ष दशाएं
• वास्तु और सकारात्मक ऊर्जा
• वास्तु और स्वास्थ्य
• वास्तु और प्राकृतिक उपाय
• वास्तु के अनुसार सज्जा
• वास्तुदोष निवारण
• वास्तुशास्त्र में वर्जित

• Know Vastu Shastra fundamentals.
• Vastu Happy Directions and their Impact in life.
• Gather Positive Energy.
• Get healthy life.
• Vastu Dosha and their Natural remedies.
• Decoration according to vastu shastra.
• Restricted in Vastu.

-: Vastu Shastra Dosh Nivaran Application has following Features :-
- 100% free application.
- Beautiful user friendly UI.
- Share Vastu Shastra Dosh Nivaran via SMS, Whatsapp and Other Social Application like Facebook, WeChat installed on your phone.
- Implemented Notification so that user can get new updates of this application.

- So what are you waiting for!
- Grab this app now!
- Download Now!

- We will provide our next update as soon as possible with more new features and more Options.

Thanks in Advance for Downloading. . .
Download it and enjoy.
Rate Us if you like So much.

If you like this app please recommended it to your friend circle.
If you like this app, Please rate 5 Stars and share.
Vastu Shastra Dosh Nivaran 1.1 Update
Fixing Internal Bugs.
More