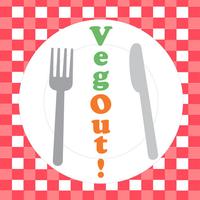 Veg-Out!
Free Get
Veg-Out! Description
EveryBODY Veg-Out iPhone App: Description for iTunes Store
App Name: EveryBODY Veg-Out!
The EveryBODY Veg-Out! App can help motivate you to eat all your veggies! It provides a fun and simple way to calculate your daily vegetable goal and track your progress. With the Veg-Out! App, you can:
• Calculate your personal, daily vegetable goal
• Track the veggies you eat and view your goal progress
• Set personal vegetable eating reminders
• Connect to the EveryBODY Veg-Out Group Challenge if offered by your Employer
In a sea of unproven nutrition apps, the EveryBODY Get Healthy apps help you focus on one healthy lifestyle change at a time. Track your veggies for 21 days and help your brain create a new neural pathway to better health. Track your veggies for 90 days and you can form a healthy habit that lasts a lifetime!
Download the Veg-Out! App and start Vegging-Out today!