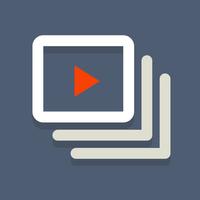 VeloCamera - Easily change playback speed & Cut
$1.99
VeloCamera - Easily change playback speed & Cut Description
VeloCamera is a powerful application that lets you record videos at 30, 60 and up to 120 frames per second. (The amount of fps depends on your device)

Ready for shooting a slow motion video?
You can create cool slow motion videos to share with family and friends.
Just shoot your video, choose the speed and the section of the clip you want in slow motion. As simple as that.
VeloCamera - Easily change playback speed & Cut 1.2 Update
iOS 10.3.1 Compatibility
More