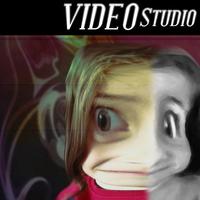 Video Studio
Free Get
Screenshots for iPhone
More Screenshots for iPad
Video Studio Description
Türkçe anlatım alt bölümdedir.

PROFESSIONAL!
AMAZING!
FUNNY!
EXTRAORDINARY!
MASTERPIECE!

Record your dream videos,
create your masterpiece with Video Studio application!
Video Studio both supports iPad and iPhone
You do not need to be an Video Expert any more. Video Studio just does it for you with one touch.
With one toucch you can create extraordinary videos, Share and Amaze your friends.
You can create a phenomena in Social Media with the videos you can record using Animation filter, black & white filter and ccartoon filter.
Some of these filters will enable you to change the video shape when you touch on the screen.
You can instantly switch between filters in this fun shooting videos and you can convert from black & white movie to animation movie when you recording video.
You can also take video with front camera.

There are 11 different filter in the application:

* MOSAIC
* WAVE
* FLOMOTION
* WHITE EDGES
* SKETCH
* TWIRL
* GRID
* BUMP
* CARTOON
* SEPIA
* BULGE

You can record black & white movies and animation thanks to Video Studio. You can share your videos with your friends on Facebook.
If you wish, you can transfer your videos from your phone to a pc to, and share them on different social networking web-sites.

Come on! Start recording your videos with Video Studio!

*******************************

PROFESYONEL!
ŞAŞIRTICI!
SIRADIŞI
KOMİK!
USTA İŞİ!


Video Studio uygulaması ile hayallerinizdeki videoları çekin!
Video Studio uygulaması ile artık bir Video Efekt uzmanı olmanıza gerek yok.
Video Studio sadece tek bir dokunuşla bunu sizin için yapıyor.

Uygulama hem iPhone hemde iPad cihazlarda çalışmakta.
Çizgi film filtresi, siyah beyaz filtresi ve karikatürize filtresi ile çekeceğiniz eğlenceli videolarla Sosyal Medya'da fenomen haline gelebilirsiniz.
Bu filtrelerden bazılarında video çekerken, ekrana dokunarak video şeklini değiştirebilir ve çok yaratıcı ve eğlenceli videolar çekebilirsiniz.
Bu eğlenceli videoları çekerken anlık olarak filtreler arası geçiş yapabilir, siyah beyaz filminizi bir anda çizgi filme çevirerek en yaratıcı filmleri çekebilirsiniz.
Uygulamada telefonunuzun hem arka hemde ön kamerası ile video çekebilirsiniz.

Uygulama içersinde 11 adet ayrı filter bulunmaktadır:

* MOZAİK
* WAVE- DALGALI
* FLOMOTION
* WHITE EDGES- BEYAZ KENARLI
* SKETCH
* TWIRL
* GRID
* BUMP
* ÇİZGİ FİLM
* SEPIA- ESKİ FİLM
* BULGE

Video Studio sayesinde kendi siyah beyaz filminizi ve çizgi filminizi çekebilir, bu videoları arkadaşlarınız ile Facebook'ta paylaşabilirsiniz.
Dilerseniz çektiğiniz videoları telefonunuzdan PC'ye aktararak saklayabilir ya da farklı sosyal paylaşım sitelerinde paylaşabilirsiniz.

Hadi Durma! Sende Video Studio ile video çekmeye başla!!
Video Studio 1.1 Update
- iPhone 5 support is added.
- iPhone 5 desteği eklendi.
More
More Information
Language:

English

Turkish

More