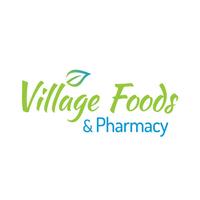 Village Foods Pharmacy
Free Get
Village Foods Pharmacy Description
This free application helps connect you to your local and independent Village Foods Pharmacy, located in Bryan, TX. Along with submitting refill requests, you will also have access to important data about your prescriptions while on the go.

From the app, you will be presented with a variety of valuable tools:

• Login to view and request refills from your prescription profile
• Access a pocket profile--a summary of your recent prescriptions, prescribing physicians, allergy history and more
• View the drug monograph information for most drugs in your prescription history
• View Village Foods Pharmacy's location, phone number, and store hours
• Quickly request refills without logging in by typing the Rx numbers or scanning the Rx barcodes
• Receive an immediate response confirming the validity of the prescription number

The Village Foods Pharmacy application is developed by Computer-Rx Pharmacy Software.
Village Foods Pharmacy 3.0 Update
v3.0
Major update to our Scan Rx Bottle feature! This improvement has been long awaited and features several performance enhancements.
v2.9.1
You can now scan your prescription directly from the app! Simply place your prescription barcode under your camera while in the scanning screen, and instantly submit a refill request to your pharmacy.
We also made several bug fixes, thanks to all who provided us feedback!
-Corrected a bug that would cause the app to crash if disconnected from the network or if the server response no longer contains valid pharmacy information
-Corrected a website reference issue in the pharmacy detail screen
-Corrected a redundant message dialog that would appear in certain circumstances
More