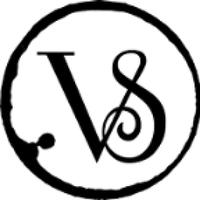 Vino Say
Free Get
Vino Say Description
Say it with Wine
At VinoSay we want to accomplish two things. We want to make you look good to someone special, and we want to keep you 'Top of Mind' with them. Keeping you 'Top of Mind' is our number one goal. We believe the best way to do that is to have something that remains out on their desk, mantel, or in their heart for months and years to come, that it becomes a conversation piece that allows your friends and clients to prove that they are special to someone. We want them to enjoy the time that they spend admiring your gift to them.Our Wines
Our products are made with honey that comes from America and water that is purified with a custom system designed by water purity engineers. It is certified GO TEXAN and OU PARVE (which means the honey is sourced locally to maintain a proper standard with regards to cleanliness and ingredients). It is Certified Eco Friendly, a Kosher Honey Wine, Fertilizer and Pesticide Free.
This App has Push Notification enabled which allows you to view App messages sent directly from the business straight to your lock screen; Push Notification feature must be enabled for this to work. App contains Integrated Facebook/Twitter feeds.

App contains a Geo-Fencing feature which requires location from the App for it to work.