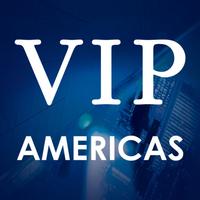 VIP AMERICAS 2017
Not Available
Removed
from the App Store
VIP AMERICAS 2017 Description
The official app for the 2017 Visions, Insights & Perspectives (VIP) Americas at Park Hyatt Aviara Resort, Carlsbad, CA

About the App & the event:

At VIP AMERICAS, you'll experience:

- VIP Americas is our flagship event that is anticipated by the industry's top investment managers, investors and consultants. It is "THE" place to meet the right people.
- VIP delivers a quality agenda that is marketing-free. It upholds a strict ratio of 3 managers to every 1 investor. This ensures that attendees are able to really engage and get to know one another. Our audience is also capped so that the event is kept at a size that fosters relationship building. During the event there are several opportunities to socialize with attendees. Whether you are discussing critical industry issues as a part of a roundtable breakout session or at an off-site recreational activity, VIP gives you an excellent networking platform to establish new relationships and strengthen existing.



iEvent App is a mobile app platform comprised of beautiful hand-crafted components. An application built by Event Managers for Event Managers.
- Makes it convinient for attendees to learn about the Speakers at the conference.
- Provides a listing of all the sessions at the event.
- Keeps participants updated with the latest news.
- Provides in-depth-analytics to sponsors for each impression and click.
- Contains all the details regarding hotel and venue for the conference.
- Provides an indoor map with pointers, which helps the users to identify the location of a particular session.
- List of all the attendees of the event are available in the app.
- Welcomes the attendees with a customized welcome message.
- Contains contact information for the responsible person.
- Interactive polling with real-time update.
- Surveys for each of the session and whole conference.
VIP AMERICAS 2017 1.2 Update
Bug fixes & improvements for reliability.
More