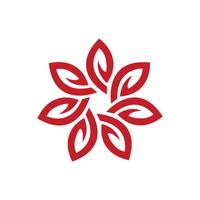 Virani Gems
Not Available
Removed
from the App Store
Virani Gems Description
We love diamond jewellery!

At Viranigems.com, we aim to make affordable luxury a reality for all of our customers. We believe that every heart deserves a gem. Our love for diamond jewellery combined with over 50 years of industry experience and expertise has allowed us to grow exponentially in a very short span of time.

With a firm focus on design, craftsmanship and customer experience, we thrive to perfect every single step of our supply chain starting from conflict-free rough diamonds procurement and in-house diamond cutting and polishing operations to jewellery design, manufacturing and online retail sales through Viranigems.com. Unlike other e-tailors that either outsource some or all of their manufacturing operations, our unique demand driven and 'zero inventory' made-to-order business model combined with efficient vertical integration from rough diamonds to jewellery retail helps our customers save up to 30% on diamond jewellery.

Our loyal customers enjoy luxurious shopping experience at Viranigems.com with unique features such as trying on an exact physical 3D printed replica before buying an actual piece of jewellery, complete customization capabilities, free insured shipping, 30 day money back guarantee, lifetime exchange offers and many more.

At Viranigems.com, it's our mission to promote transparency throughout the jewellery purchasing process. Your precious diamond jewellery not only comes with a certificate of authenticity from leading gemological institutes, but it is also accompanied by a detailed price breakdown of how much you pay for your conflict-free diamonds, metal as well as the making of your jewellery.

Thank you for trusting us.

Happy Jewellery shopping!