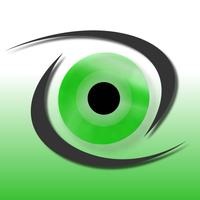 VisualME GPS
Free Get
VisualME GPS Description
What is VisualME?

Is a great tool that transform your smartphone into a real time global positioning system, with just downloading an app.

VisualMe Family / VisualME Corporate: Our ​ service give you the oportunity to monitor in real time your loved ones or employees to make sure they are safe and secure at all times so that you can have peace of mind, also you can monitor employees to ensure that trips or visits are met according to schedule.

Once register, the customer will get a master account that allow you to access a map from your PC showing the exact location of the person associated to the account.

Different uses:

Family Locator, family monitoring, family tracking, family protection, Family Search, and family support.

Employees locator, employee monitoring, employees tracking, employee search and protection for employees.

Smartphone and/or tablets locator, smartphone and / or tablets monitoring, smartphone and / or tablets tracking, smartphone and / or tablet search, smartphone and / or tablets protection.

Features:

• You can safely and quickly locate the Smartphone of a loved one or employee on the map from the browser of your PC.

• You can view the complete location history for each of the subscribers to VisualMe.

• You can locate someone while driving, without calling or texting, and not worry about distracting him.

OTHER USES FOR VISUALME

VisualME will allow your family member with Alzheimer's in the first stage, to continue walking around on a regular basis, without fear of being lost because you will have the confidence to know where they are at any time.

Benefits

• Peace of mind: You can be at peace knowing you can locate your loved ones instantly.

• Easy to use: Simply install VisualMe in each of the Smartphones of the family members , with a few simple steps, you can configurate the app at your convenience. VisualME does not interfere with the normal performance of your smartphone.

• Privacy: Only the account administrator can view the location of their loved ones or suscribers, thus maintaining users security and privacy.

Note: The accuracy of VisualMe when providing the location of your loved ones or employees, if the Smartphone has GPS varies from 0 to 10 meter otherwise varies from 0 to 50 meters in this case the tracking would be by cell triangulation.

Installation:

Once downloaded the app on your Smartphone:

1. Access the app, in the VisualME icon.

2. Press "Register" and fill in the data, then press "OK".

3.Once register you will receive an email with the activation code needed to activate the app. Go back to the app initial screen on your Smartphone and enter the activation code, then press "Enter".

4. When the app is activated, it will prompts you to enter a personal password which must be entered each time you access the app, then you will receive an email with your account information.

5. On the main screen you can view and change the general settings. You can set the time interval in which the location will be obtained and recorded, you can set the hours and days you want to record the location of the Smartphone.

Battery use disclaimer: continued use of GPS running in the background can dramatically decrease battery life.
VisualME GPS 2.0.1 Update
More Information
Language:

Chinese

English

Spanish

More