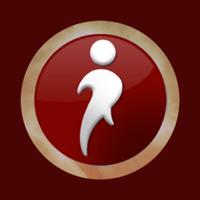 VizMarket
Free Get
VizMarket Description
SW Florida like you've never seen ...

Prepare to be Astonished!

VizMarket® attempts to assist you in finding every single business, on any local street, from one end to another. Where else can you search inside buildings and shopping centers, to find businesses and staff members located within?

• With VizMarket®, you'll easily find:
• Businesses & Staff
• Organizations & Board Members
• Area Professionals
• Government Agencies & Personnel
• Schools & Colleges
• Exciting Events
• Plus:
• Add Contacts To Your Address Book
• Share Contacts With Friends
• Get Directions
• Touch To Call
• Search Shopping Centers & Buildings
• Email tens of thousands of businesses and professionals privately
• Connect to Social media links through the app
• Search local events in the 239 area or add your own event at our Website:
http://www.vizmarket.com

Make sure to connect with us:

Twitter - http://www.twitter.com/vizmarket
Facebook - http://www.facebook.com/vizmarket
Google+ - coming soon!
VizMarket 2.5.3 Update
Fixes to the Event Dates and Times. Minor changes to labels.
More