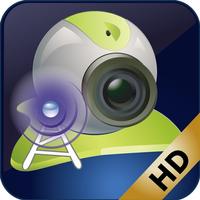 vMEyeHD
Free Get
vMEyeHD Description
Our another app named [Super vMeye] support D1 video version released, more clear more fluent. 【URL https://itunes.apple.com/us/app/super-vmeye/id571137109?mt=8】

vMEyeHD allows iPAD users to view and control live video streaming from IPCameras and DVRs..
Features include:
1.iPad compatible.
2.Support Pan,Tilt & Zoom control.
3.Support finger touch to control PTZ.
4.Support both 3G and Wifi.
5.Support Quad4,9,16 channels view mode.
6.Snapshot into your local photo gallery and playback.
7.Live video record into phone storage and playback.
8.Support for landscape and portrait mode.
9.Address book record your devices alias and login information.
10.Support DVRs or IP Cameras of different manufactures.

If you have any question please contact with us:ezeyehelp@gmail.com
To learn more about us,please visit: http://www.myEZeye.com
Thank you for choosing our application.