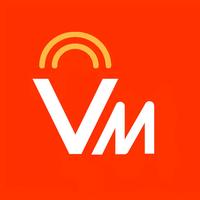 VyncsMiles - Mileage Tracker
Free Get
VyncsMiles - Mileage Tracker Description
VyncsMiles is an automatic mileage tracker app that keeps track of your trips. Forget the paper mileage logs. VyncsMiles will better document your trips automatically and accurately for business expenses, car insurance or tax deductions. This free app runs in your smartphone, records the trips, smart-classifies your trips using advanced machine learning algorithms, and allows you to interact with the system through the app, web account, smart watches, and more!
On top of that, VyncsMiles offers roadside assistance (e.g. towing, fuel delivery) with our 24/7 guaranteed customer support in case you need help on the road and nationwide coverage in US, Canada, and Puerto Rico. Also, if mileage tracking is not just what you are looking for and you need a full service GPS tracking with a dedicated tracking device in the car then rest assured. You can get the market leading Vyncs product if you want.
Automatically Track Mileage and Create Trip Logs:
- Detect trips and create mileage logs automatically.
- Awesome battery power consumption.
- Smart-classify your trips by training the system to learn the category of your trips and automatically classify the trips. - Categorize business and personal drives with single touch on the app or smart watches.
- Categorize trips in business, personal, charity or any other custom category.
- Generate IRS guidelines compliant business expense reports. Export our mileage report easily.
- Track your miles and get the right car insurance plan that fits your budget.
- Consider tax deductions using VyncsMiles mileage tracking. For example, if you drive 2000 miles for work you may save $0.54 per mile – a total of $1,080 on your taxes.
- Roadside assistance in US, Canada, and Puerto Rico.
Download VyncsMiles for free today!

Disclaimer: Continued use of GPS running in the background can dramatically decrease battery life.
VyncsMiles - Mileage Tracker 1.3 Update