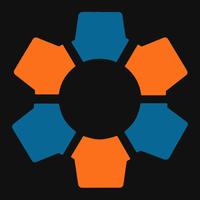 Wärtsilä inSITE
Free Get
Wärtsilä inSITE Description
inSITE provides easy offline access for construction sites, to projects' design documentation as well as a fast reporting channel back to office.

The documentation used offline in the app is synchronized with the documentation made available for the construction site on the project's DCM365 site. In this way it is ensured that the site always has the appropriate set of documents available for their use, even in areas with poor network connectivity.

inSITE also includes a set of built-in, streamlined and easy to fill in reporting templates, to be used in the site's day-to-day reporting duties.

The inSITE team can be contacted at insite@wartsila.com for support and feedback. This application is intended only for Wärtsilä internal use.
Wärtsilä inSITE 1.1.0 Update
Major change:
- inSITE now uses Microsoft Graph to communicate with DCM providing a more stable login and synchronisation experience. When signing in for the first time you might be asked to allow inSITE to access content on DCM.
Synchronisation:
- Available space on the device is now displayed on the synchronisation page.
- When synchronising document sets, inSITE will display the estimated required data by the respective set.
Reports:
- Nonconformity reports now hide the engine information and auxiliary information tables if they are empty when generating a PDF.
- Added support for additional alphabets (e.g. Cyrillic) when writing reports.
More