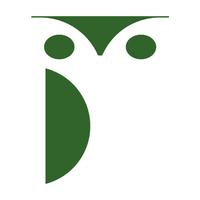 waldwissen.net - RSS reader
Free Get
waldwissen.net - RSS reader Description
Wherever you happen to be, you can visit waldwissen.net for a quick overview of current forestry issues. Use your app login details to access new articles, recently viewed items and recommended reading across multiple devices. You can also use the app to rate or comment on articles, and to recommend them to others.

Features:
Access the latest articles (you can also set up alerts to notify you when new articles are posted)
Bookmark relevant content
Receive reading recommendations
Recommend articles to others
Rate and comment on articles

waldwissen.net currently contains over 3,000 specialist articles and is used by 200,000 people each month. As such it is the leading information platform in Europe for forestry news and issues. Its international slant, multilingual format and high-quality professional content have earned it the European Innovation Award for Forestry.

waldwissen.net is a joint venture between the Forest Research Institute of Baden-Württemberg (FVA), the Bavarian State Institute of Forestry (LWF), the Federal Research and Training Centre for Forests, Natural Hazards and Landscapes (BFW) and WSL (website publisher), and the partner institutions the Saxony Public Forestry Office (SBS), the North Rhine-Westphalia State Office for Wood and Forestry (WUH), the Eberswalde State Forestry Centre (LFE) and the French National Institute for Agricultural Research (INRA). For questions or to report a bug, please e-mail app@waldwissen.net.
waldwissen.net - RSS reader 1.2 Update
Data encryption updated (SSL certificate). Added privacy link to app and stores.
More