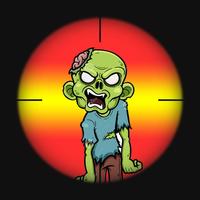 Walking Zombie Sniper Killer Headshot
Free Get
Walking Zombie Sniper Killer Headshot Description
Zombie Killer - Sniper Headshot : Become a shooter and kill all zombies.
The zombies are very crowded and never give up, so you have to prepare yourself for the hardest battle ever.
You must protect the diamonds from incoming zombies. You - the sniper soldier must kill all zombies moving close to the diamonds.
Your sniping skills will be put to test in 20 challenging levels.
Shoot for head shots and don't let any zombie alive. Try to get a perfect shot with your sniper rifles.
The game also has 20 missions will help you to become a master zombie shooter.

Zombie Killer - Sniper Headshot - How to play:
1. Target the enemies on the head
2. Pull the trigger button to shot
3. And headshot..
4. Don't worry about the bullets, it's infinite
There are 3 different rifle weapons... Don't miss a single shot, try to kill them all.
Get ready for an action shooter challenge! If you like killer game, you must can miss this game...

--
If you got any problems with "Zombie Killer - Sniper Headshot" Game, please leave your comment or send us an e-mail, we will do our best.
Walking Zombie Sniper Killer Headshot 1.0 Update