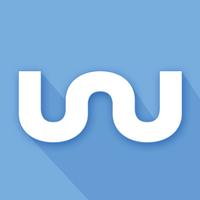 Walkle-Pedometer, Exercise
Free Get
Walkle-Pedometer, Exercise Description
Walkle is social network service that record my steps and compete with worldwide people.

Walking is the simplest exercise. But walking only, that is boring.
If you have people that walk with you and cheer you, it will be happier and more healthy.
With Walkle, be healthy, make friends.

Easy to use
Run app. Walkle takes care.

High accuracy
HealthKit authorized by Google and Apple guarantee high accurarcy.

Records graph
With daily, weekly, and monthly graph, you can check your walking distance, walking steps, consumed calories.

Worldwide rank
Check your worldwide rank and compete with worldwide Walkle users.

Communication
Post to worldwide Walkle users, and communicate with many friends.

Multilingual
Supports 97 lagnuages.

With facebook, you can join fast, easily.

We use HealthKit. So far, only devices above iPhone 5S can use.
If your device does not support HealthKit, we cannot check your steps.
Walkle-Pedometer, Exercise 1.0.7 Update
- Push Notification
- minor bug fix
More
More Information
Language:

Afrikaans

Albanian

Amharic

Armenian

Azerbaijani

Bangla

Basque

Belarusian

Bosnian

Bulgarian

Burmese

Catalan

Chinese

Corsican

Croatian

Czech

Danish

Dutch

English

Esperanto

Estonian

Finnish

French

Galician

Georgian

German

Greek

Gujarati

Haitian Creole

Hausa

Hindi

Hungarian

Icelandic

Igbo

Indonesian

Irish

Italian

Japanese

Javanese

Kannada

Kazakh

Khmer

Korean

Kurdish

Kyrgyz

Lao

Latin

Latvian

Lithuanian

Luxembourgish

Macedonian

Malagasy

Malay

Malayalam

Maltese

Maori

Marathi

Mongolian

Nepali

Norwegian

Nyanja

Polish

Portuguese

Punjabi

Romanian

Russian

Samoan

Scottish Gaelic

Serbian

Shona

Sinhala

Slovak

Slovenian

Somali

Southern Sotho

Spanish

Sundanese

Swahili

Swedish

Tagalog

Tajik

Tamil

Telugu

Thai

Turkish

Ukrainian

Uzbek

Vietnamese

Welsh

Western Frisian

Xhosa

Yoruba

Zulu

More