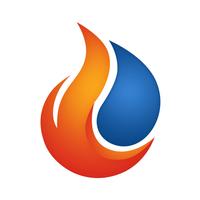 Water Heater DB
Free Get
Water Heater DB Description
Water Heater Database is an incredibly powerful tool designed to help licensed plumbing contractors increase their water heater sales. This is a free platform designed by an active Licensed Plumber out of Kansas City.

Water Heater DB is an exciting new way to show off your work as well as the quality of the products that you install. The Water Heater DB website will display the information you collect on the water heaters you replace, including the age, brand, as well as optimized geo-targeted images. The information collected will represent the lifespan of various water heater manufacturers and can be used as a tool for your business. 

The most powerful part of this app is the reputation management feature that is built into the checkin process. Online company reviews are the #1 factor in determining online ranking. Completing job checkins and capturing reviews will help create an online presence for your business.
Water Heater DB 1.1 Update
- add new feature for saving map
- fix recent activity order
More