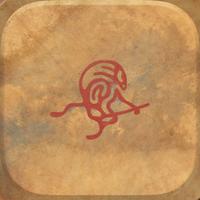 "We are the invisible..."
Not Available
Removed
from the App Store
"We are the invisible..." Description
Welcome to this work in progress called "We are the invisible, through us one may walk" - this "pilot" got is named from the famous Sami poet Nils-Aslak Valkeapää, aka Áillohaš. The Sami people has been called "the invisible people" - due to their marginalized culture, still unknown for many Swedes. Our mission is to uncover some of the culture of the Sami people - the only indigenous people living in Europe. Especially the culture of the south Sami people in Västerbotten (a part of Sápmi in the north of Sweden). Places, that today have road signs with names both in Swedish and South Sami languages, but otherwise don't reveal anything at all of the long Sami presence in the area.

The Kompani Nomad is a Sami dance company with a mission to visualize the Sami culture through dance, yoik and music. The Sami dance was for many years lost and denied, but due to the choreographer Ola Stinnerbom and his extremely persistent searching for documents that proved that the dance has existed - we today know that the Sami people also have had a dance tradition. In the pas the Sami dance was a part of the shamanistic rituals along with the drum and the yolk. Our mission is to unify the movement, the voice and the rhythm and to re-crate the dance not in a strictly historical way but in an artistic innovative way.
"We are the invisible..." 3.0.4 Update