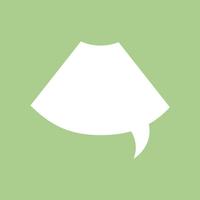 Wee Mail 2.0
Free Get
Wee Mail 2.0 Description
Wee Mail delivers a message from the womb every day of your pregnancy.

• Read about the latest developments, like the ability to recognize your voice or the appearance of naughty bits.

• Find out what's up with all that kicking. (Hint: Easy on the spicy food.)

• Discover what it's really like to live inside another human being from someone with nothing better to do than gross you out with words like fluid and moist.

• Set your due date so Wee Mails correspond with your stage of pregnancy.

• Receive gender-specific Wee Mails by letting the app know the sex of your baby.

• Share the kind of humor that caused at least 8 reviewers to delete this app immediately!

WHAT'S NEW IN WEE MAIL 2.0
Besides a new design and tons of new messages, Wee Mail introduces TWIN PACKS! Now, parents-to-be can receive messages from their multiples every day of their pregnancy!

CREDITS
This app was conceived by Stuffmakers, Inc., designed by Keith Greenstein & Matt Klug, and developed by Space-O. It was written by Keith Greenstein, Haley Turner, Jennifer Yancey, Kristen Garnett and Jim Robbins.