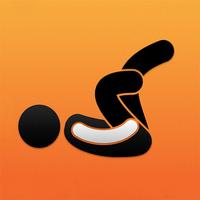 Weider's 6 ABS Workout
$0.99
Weider's 6 ABS Workout Description
# Aplikacja obsługuję język polski (dół opisu)#

Aerobic Weider's 6 ABS Workout is an ABS exercise program helping you to achieve that strong, flat belly you always dreamed about. Exercises are build in a way that the first days are still easy and fast, yet later workout gets more demanding. In addition our app was especially designed to be easy to use. You will build your 6-pack faster then you think!

Key Features:
- Training program based on Aerobic Weider's Six (A6W)
- Voice of your trainer guiding you through the exercises: no need to think about how many repetitions were already done.



##### Polish / Polski #####

Weider's 6 Ćwiczenia Brzucha (Aerobiczna Szóstka Weidera czyli A6W) jest programem treningowym pozwalającym osiągnąć Tobie płaski i silny brzuch o jakim zawsze marzyłaś/marzyłeś. Ćwiczenia brzucha zbudowano tak, by początkowo były łatwe, lecz w kolejnych dniach zmuszać mięśnie do większego wysiłku. Sama aplikacja została specjalnie przemyślana tak by była prosta w użyciu. Regularne ćwiczenia sprawią, że szybko dostaniesz mocne mięśnie brzucha.

Główne zalety:
- Trening ułożony na podstawie programu Aerobicznej Szóstki Weider'a (A6W)
- Głos trenerki prowadzący Cię przez ćwiczenia: nie ma potrzeby zastanawiać się ile jeszcze powtórzeń jest do zrobienia.
Weider's 6 ABS Workout 1.5 Update
Trainer's voice was muted if phone was in silent mode. Now it isn't ;)
##### Polish / Polski #####
Głos trenera był wyciszony jeśli telefon był w trybie wibracji. Teraz już nie jest ;).
More
More Information
Language:

English

Polish

More