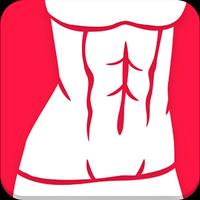 Weight Loss - Hypnosis To Fitness
Not Available
Removed
from the App Store
Weight Loss - Hypnosis To Fitness Description
Weight Loss - Hypnosis To Fitness Treatment
__________

Hypnosis methods will help you..

* Burn Stubborn Fat

* Eliminate Junk Food Cravings

* Create the Body of Your Dreams

* Gain Mental Skills to Maintain Your Ideal Weight

__________

"Weight Loss Hypnosis has provided me with the support I needed to lose 25 lbs and keep it off."
Renae W.

"Awesome app. Anyone who has struggled with weight loss needs this."
Jeff M.

"This app helped me create my ideal body and even more importantly keep it."
Virginia L.
__________

If your body is starting to reduce the quality of your life it may be time to take a step back and explore options to support your weight loss that will help you overcome this addiction. Anytime cravings and binging interferes with the quality of your life on a consistent basis we need to call it what it is. A harmful addiction. Weight Loss Hypnosis Treatment with Dr. E, offers a new tool that will give you back control of your life so you can be the best version of yourself possible.

If you're ready to create your dream body and start your new life then Download this app now and get started.