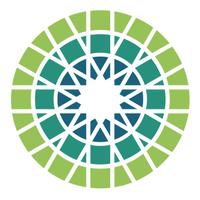 Welltrinsic
Free Get
Welltrinsic Description
Begin the journey to better sleep! Track your habits in daily diaries and receive weekly tips to reach your sleep goals.

The Welltrinsic app is available for individuals whose employers participate in the Sleep Wellness Program. Through assessment, education, and coaching you will learn how to sleep better and live healthier. When you get better sleep you will feel more rested and alert, perform better at work, and improve your overall wellness.

ASSESSMENT

Document your current sleep habits by answering a series of survey questions. Receive your Sleep Wellness Score, and track its improvement throughout your participation in the program.

EDUCATION

View engaging videos about the benefits of sleep, the risks of sleep deprivation, and how to improve your sleep. Each video is about 5-10 minutes long and is followed by a short quiz.

COACHING

Generate your sleep goals and log your daily sleep habits in the Diary. You can also connect your Fitbit and activity trackers to record your sleep patterns! Each week we will provide you personalized sleep tips that will help you enhance your sleep.

FIND A DOCTOR

If you need additional assistance, we can connect you to our network of board-certified sleep medicine physicians and accredited sleep centers.