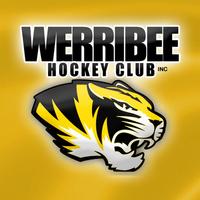 Werribee Hockey Club
Not Available
Removed
from the App Store
Werribee Hockey Club Description
"The Werribee Hockey Club has been in existence since 1975. In this time, the Club has grown from one senior Men's team to four senior Men's, four senior Women's and 11 junior teams, totalling more than 300 playing and social members. Playing members of the Club range in ages from 7 to over 60 years old.

The Club is one of the largest sporting clubs in Wyndhamvale, facilitating and managing more than 450 hours of matches and more than 760 hours of training each year.

The Club works closely with its members to involve people in hockey, providing all aspects of team and club management to make the hockey experience as accessible, safe and fun as possible.

The Club is situated in a key growth corridor of the Wyndham area and the Club seeks to benefit from and support this growth for many years to come.

With the continued growth of the club, the committee knew it was the right time to look at alternative options that will allow them to communicate better with their players, members, supporters and sponsors.

With a dynamic committee ensuring the club is well run off the field, the committee spent a significant amount of time looking at various options which would enable them to engage and communicate with their players, members, supporters and sponsors.

After a lengthy process and assessing all of their options the Werribee Hockey Club is pleased to announce the release of their very first ever native mobile phone app for the iPhone!

The release of the app is a fantastic step forward for the club in to the world of apps and they have no doubt the app will be a huge success!

The app will be fully branded in the club colours and the content available in the app will be about the Werribee Hockey Club

The type of information available to you when you download this app are as follows:

- Latest News
- Results
- Images
- Videos
- Events
- Facebook
- Merchandise
- Committee
- Contacts
- Teams
- Ladders
- Fixtures
- Team news
- Sponsors
- Grounds
- Memberships
- Training and much much more

To make sure you stay in touch with absolutely everything to do with the club, download the app now!"