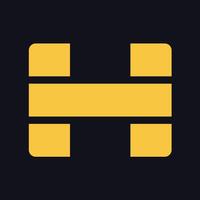 Habit Stacker - Daily Routine
Free Get
Screenshots for iPhone
More Screenshots for iPad
Habit Stacker - Daily Routine Description
Habit Stacker is an easy to use tool that helps the entrepreneur, side hustler, and go-getter to succeed. Habit Stacking is a proven method for building habits that has helped millions of people to improve their lives through their habits. Day by day habits add up and turn into something great. The app helps you to stay consistent so you can reach your full potential.

Set the times you want to get your habits done and Habit Stacker will automatically customize your board so your habits are in order. You will always know what habit you need to get done next. If you need to check your goals or journal, they both can be done without even leaving the app.

The Habit Stacker Rules to Success

1. Stack - Use habit stacking to build new habits on top of old ones.

2. Start - Get your day started by getting up with enough time to complete habits.

3. Schedule - Complete as many habits you can after waking up.

4. Show Up - Be consistent and show up for your habits daily even if you don't want to


Habit Stacker Features

- The routine board that changes based on desired completion times

- Customize the habits you track

- Create and track progress towards goals

- Journal daily

- Add friends as accountability partners


Premium Pricing

1. 3 Month Subscription ($9.99 USD)

2. 12 Month Subscription ($24.99 USD)


What's New

The Routine Board
The board is so icy! Enter in the latest time you want to get each of your habits done, and the board will order your habits and let you know what you need to get done next.

Level Up Your Habits
You have more success with your habits when you start small. Habit Stacker will help you start small with your habits. After being consistent for a time period you choose, you will go to the next level and do a bit more.


Mission
State your life mission. The mission is the big thing you want to do with your entire life. Goals help you to accomplish your mission, and habits are the daily things you do to help you to achieve your goals.


I Am Statement
Changing your habits requires changing your identity. You can't be organized if you see yourself as being messy. You can't be in shape if you only see yourself as being overweight and out of shape. The I AM statement is where you declare your new identity. Read these affirmations daily.


View User Profiles
Now when you click on user profiles, you can see there profile picture, their mission, I AM statements, and their badges earned. With Habit Stacker your bio is your mission and what you are working towards.
Habit Stacker - Daily Routine 1.2.9 Update
- Set Times for your goals, journal and check in
- Add accountability partners to your habits
- Your mission is now viewable from your goals
More