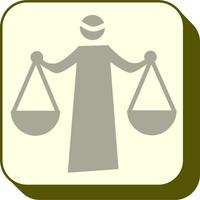 WGPO-WJ2
Not Available
Removed
from the App Store
WGPO-WJ2 Description
WGPO WJ2 is free software under the GNU General Public License. The latest version is found at http://wgpo-wj2.com and at http://www.wordgameplayers.org.

The word list in the WGPO WJ2 lexicon was extracted from WORD JUDGE FOR CLUBS AND TOURNAMENTS, The Official WGPO Word List Including Super-S Club Play. The WJ2 PDF file is downloadable free of charge from Word Game Players' Organization http://wordgameplayers.org. If this method does not work for you, please contact Maliha at maliha.mendoza@gmail.com and request for your PDF version, or maliha@wordjudgeusa.com indicating your full name, USPS address, and phone number. You will get it via WeTransferPlus. If you find any error in this lexicon, let her know. She will correct it and send you an updated version.

The WGPO WJ2 app contains one lexicon, the function of which is to judge whether a play is ACCEPTABLE or UNACCEPTABLE when a challenge occur. It is a simple tool as a reference adjudicator for judging the validity of a word that is challenged. Maliha Mendoza Mahmood compiled the word list of the WGPO WJ2 lexicon utilizing multiple sources, including 2- through 21-letter words. You will find a list of references and other sources within the PDF version of the lexicon.

The developer of this app is David de Hilster, Boca Raton, Florida.