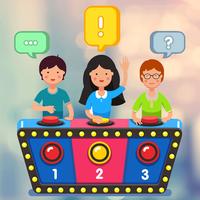 What Am I Game Questions Books
Free Get
Screenshots for iPhone
More Screenshots for iPad
What Am I Game Questions Books Description
This educational English learning application is designed for all age groups. When a child's spelling ability falls below that of same-age peers, it can undermine his or her confidence and result in poor performance at school. It may affect both the amount a student writes and the complexity of their written work. One shortcut to doing this is to consult the following list of words that are frequently used and misspelled. This learning application find the best way to improve your spelling.
Some words are so tough to spell that even native speakers get them wrong a lot. You can find some commonly misspelled English words in this learning app. Of course, this doesn't mean child should memorize all these words at once! Just let them sound it out everyday, this is a spelling trick that is often taught to little kids, because it's so simple. If you're not sure how to spell a word, say it out loud, very slowly. Another trick to use this app is to have child sound words out, letter by letter. This will help kids spell and improve English pronunciation as well.
Now that you know how to improve your kids English spelling, you just need to work on it.