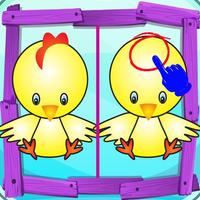 What diff 7 game
Free Get
What diff 7 game Description
What Diff 7 game is a cute puzzle game for all members to play.
You can watch and find out 7 differences between 2 pictures on screen.
According to game level,There are 7 differences for each level and all the difference should be found out in limited time.
Please be more careful when playing. The complete version provides 8 level and 56 difference point (Pictures will increase in the future)

Features:
What Diff 7 game have 8 level and 56 difference points.
The selected pictures include the following themes such as hat, landscape, table, book and everything.

It can play also support the of iPhone and iPad.

Let us play it now!