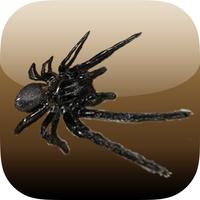 What Do You Fear The Most?
Free Get
What Do You Fear The Most? Description
Find out what you fear most with this funny quiz!

Have you ever wondered what you fear the most? Do you find spiders worrisome or do you fear heights more? What about darkness, is that scary to you more than lots of snakes? Find out what freaks you or your friends out with this funny quiz.

See what your class friends are cut out for and whether they match your results or end up with better than you! Will they be better than you, or will you laugh at their funny and interesting test results?

This test is only for entertainment and FREE for download!

If you like those quizzes you find on Facebook, Skype, ICQ or MySpace than you surely love this FREE quiz too!
What Do You Fear The Most? 1.6 Update