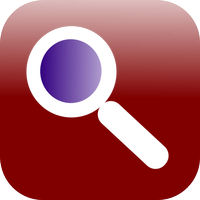 WhatIsRunning - A toolbar app
$3.99
WhatIsRunning - A toolbar app Description
WhatIsRunning is a toolbar for the Mac Laptop and Desktop.

Ideal for those people that have screen clutter.

You can:

* See what applications are running
* Open applications from the toolbar by clicking on the Icon
* Save which applications you want open between invocations.
* See which applications have been closed by you or closed unexpectedly.
* Clear from the toolbar applications closed.
* Save the position of your toolbar between invocations.
* Reset the position of your toolbar between invocations
* Minimise all applications except the application you clicked on.
* Hide and Show applications.

This toolbar is useful for those who do iphone development of mac and iphone apps, news reporters, designers, idea strategists, planners, architects, scientists basically anyone who wants to organise their screens.

Please leave feedback on our Facebook page:

https://www.facebook.com/pages/Whatisrunning/493900640762052?ref=aymt_homepage_panel
WhatIsRunning - A toolbar app 4.0.0 Update
We have added 3 new features:
* Favourite selection: You can now select a set of your favourite apps and clear all other apps from the toolbar. Clear checkboxes and click the on/off button to bring all apps back to the toolbar.
* Opaque : When you start using your selected app, the toolbar becomes partially opaque so you can see most of your desktop. Select the toolbar to bring it back to the toolbar state.
* Toolbar graphics clean up, making it slicker and thinner.
* Fixed checkboxes so that checkboxes are only used for selection.
More