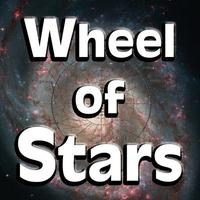 Wheel Of Stars
Not Available
Removed
from the App Store
Wheel Of Stars Description
Prologue: Our Place in the Cosmos

Haven't we all gazed into a starry night with awe and wondered how we fit into such vastness? It has been true of physicists and astronomers, atheists and philosophers, little children and great artists like Vincent Van Gogh and his famous Starry Night painting.

Our Universe, like the Master Who designed it, meets us where we are. The constellations call to us through the ages, letting us know that, however large we might think we are; they are larger. Scientists cannot put the Universe on a slide and observe it from the outside, we live inside that which we observe and study. We are part of it, and the Universe is part of us; atomically, chemically and spiritually. It beckons to us and says, "Remember where you came from. Come home." This is a common heritage and legacy for all humans, but the vast knowledge and information that flows from that common source depends on the path each of us has individually chosen.

We humans have plenty of competing sacred and scientific traditions. Even a denial of all such spirituality is a possibility in the realms of atheism, agnosticism and secular humanism; yet, all these choices must be welcomed in this discussion. However, all of our choices are borne from a common human legacy, reflected in what is referred to as Scripture 9 (the Bible). What each one does with this information is their choice. I offer it for dialogue, debate and inspiration.
Wheel Of Stars 1.0 Update