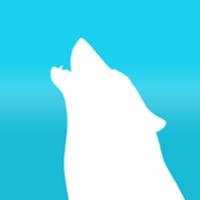 WHERE: Sporty & Social events
Free Get
WHERE: Sporty & Social events Description
A heat map of social and sporty events going on, nearby.


WHERE is the app for you, if you are either:
• Looking for social or sporty events to get involved in
• Looking to find people to come to something you are organising

--

Looking for something to do?
• The cocktail glass icon shows social events happening nearby
• The running man icon shows sporty events happening nearby
• Show your interest in an event by clicking "interested"
• Add a status to your post to let people know what you feel like doing

Looking to find people to come to something you are organising?
• Create your event and add it to the map
• Use the description box to add any additional info e.g price/what to bring
• Connect and chat to people interested in your Sporty or Social event
WHERE: Sporty & Social events 2.1 Update
Happy New Year everyone! Let's get 2018 going with some new updates for WHERE :D
- You asked for it so we added it, Sign in with Google is now on WHERE!
- Schedule Events 30 days in advance
- Finally we have given WHERE a flu jab to get hide of some of those annoying bugs, we know theres a few Winter bugs going around.
Thank you to everyone who took the time to write in to support@thisiswhere.co with tips and hints to help us track down this bug; without you, this fix would not have been possible!
More