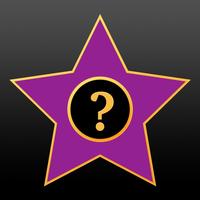 Who Dat?: The Celeb Identifier
Free Get
Who Dat?: The Celeb Identifier Description
Who Dat? is the app store's first celebrity identifier.

Do you ever see someone in movies or TV and think to yourself, "Where have I seen that person before?" That happens to us all the time. So we came up with Who Dat? to help you quickly put a name to the face. Just select a photo with the individual you want to identify and we'll use facial recognition to tell you which celebrity it most closely matches. Curious which celebrity you look like most? Snap a picture of yourself to find out. You can even use photos with multiple faces and we'll tell you who each one belongs to.

So whether you're browsing social media on your phone or watching a movie on your tv, you can take a picture and quickly find out Who Dat is.

Thank you for trying our app and we would love to hear your constructive feedback!
Who Dat?: The Celeb Identifier 1.4 Update
-Added option to remove ads
-Bug fixes
More