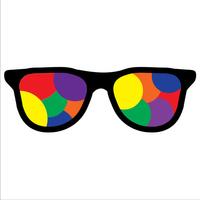 WonderGlass
Not Available
Removed
from the App Store
WonderGlass Description
Bring your imagination to life by augmenting your camera and make oranges sparkle, pens ignite and turn red roses into your face!

"WonderGlass is the best camera augmenting app"
- iosappspy.com
 
WonderGlass is a camera-augmenting app where you can put any image into real life. Add cool effects to any coloured object and record awesome and creative videos!
Simply find an object with a colour and attach an image or an awesome effect to it! The object will now have that image… ON IT!
 
FIT ANY IMAGE INTO REAL LIFE
Choose a photo from your photo library and then completely fill the square in the centre of the screen with the colour of the object you want the image to attach to. Now your object will be replaced with your selected image on the screen!
 
ENHANCE THINGS WITH AMAZING EFFECTS
Choose from a selection of effects and then completely fill the square in the centre of the screen with the colour of the object you want the image to attach to. Now your object will have a cool effect on top of it!
 
RECORD CREATIVE AND FUN VIDEOS
Simply tap the red button to record your video then tap the pause button to finish it. You may then choose to save the video to your photo library so you can capture the awesome moment and share it with your friends.

Check us out on INSTAGRAM - https://www.instagram.com/jattechnology/?hl=en
* App not optimised for iPad *

Credits

App Preview Music
"Too Cool" Kevin MacLeod (incompetech.com)
Licensed under Creative Commons: By Attribution 3.0 License
http://creativecommons.org/licenses/by/3.0/
WonderGlass 1.5.5 Update
Improvements to Version 1.5
- Fixed bug with selfie-cam
- Stuttering and flashing of images/effects is now much smoother
Version 1.5
----- Now there is an extremely helpful feature in the Colour Select process ------
Areas on the screen that contain the colour you are selecting will be highlighted - making it really easy to see if you have selected the right colour or not!!
- Added a Camera Flip button at the top of the screen in the Colour Select process - Now WonderGlass selfies ARE possible! Do awesome things like turn your hat on fire, or make your shirt a flower shirt!
- Added a few new effects + overlays!
- Minor bug fixes + improvements
More