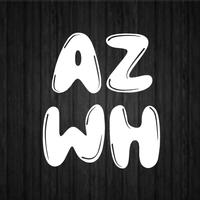 Word Hunter - Find Word, Search Word, Puzzle Word
Free Get
Word Hunter - Find Word, Search Word, Puzzle Word Description
Word Hunter (aka azWordHunter) is a Word Finding Game which was made by Adrove Studio. Like other word games such as Word Puzzle games and Word Anagrams games, Word Hunter will create a Random Word from its dictionaries and a player has to find the Random Word's letters from a Word Matrix as soon as possible within the limited playing time in order to complete, collect the word, earn bonus score, and get higher level. Word Hunter is really a wonderful game which will help you to exercise your brain & vocabulary. You will enjoy your favorite time with Word Hunter.

Key benefits of Word Hunter:
- FREE dictionaries with 1000 words, 3000 words, 10000 words, and 120000 words.
- Three game modes: Starter, Professional, and Expert
- Easy to use.
- Friendly design.
- Exercise your brain & vocab.
- For non-English people, it will help you to improve your English vocabulary and your English listening skill.
- Practicing memorizing new words.
Word Hunter - Find Word, Search Word, Puzzle Word 1.1 Update
- Bug fixes and performance improvements.
- Add a new free 120,000 words dictionary.
- Add more new game levels.
- Allowing reset the game but still keep the score.
We always appreciate your feedbacks and reviews our game.
We are still working hard to provide more dictionaries and game levels.
Thank you.
More