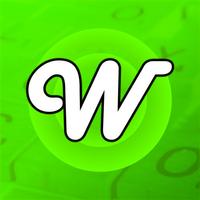 Wordr Helper for WordFeud
Free Get
Wordr Helper for WordFeud Description
Ultimate anagram tool to help you find words for word games like Wordfeud and Words with Friends

The easiest word finder in the Appstore.

------ FEATURES -------

Multiple dictionaries: DUTCH, English TWL and SOWPODS

Easy search (no complex match pattern options, uses only the period as a wild character)

Allowing blank letters in the Rack letters (NO LIMITATIONS)

Allowing blank letters in the Board letters (NO LIMITATIONS)

Board letters are highlighted for easy reference

Limit results based on minimum and/or maximum letters

NO RESTRICTIONS on the results


----- FREE VERSION -----

This a free version and has NO LIMITS at all on the number of matches.


-------- NOTES --------

Scoring is based on WordFeud. If there is animo for scoring for other applications, please contact us.


IMPORTANT NOTE: It is possible that not all words are recognized by some word games. This really depends on the internal dictionary the game uses and Wordr team has no effect on this.
Wordr Helper for WordFeud 2.4 Update
iOS 6 and iPhone 5 Support
More