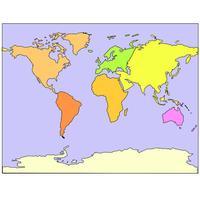 World geographic puzzle
$0.99
World geographic puzzle Description
This puzzle is a jigsaw puzzle of world geography knowledge designed on 7 continents, 5 oceans, 58 seas/bays, 3 canals and 13 straits. I hope everyone likes it.

tips
1 Drag the green dot to the appropriate location
2 Click on the key icon to get the hint.
2 An ad appears every 8 puzzles.
World geographic puzzle 1.0 Update