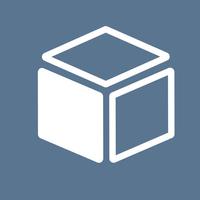 XCubes
Free Get
XCubes Description
XCubes is a multidimensional spreadsheet system allowing you to create and edit cubes the easy way.

Compared to spreadsheets cubes can store larger amounts of data and enable data exploration/analysis by dragging and dropping the cube's dimensions.

Cubes use less formulas which makes their maintenance much easier than spreadsheets.

You can use the provided dimensions or create your own to build your cubes.

Cubes will automatically grow or shrink when adding or removing dimensions or when adding or removing items in dimensions.

Real names are used in formulas and across the system instead of traditional cell references.

XCubes generates a large variety of fully interactive 2D and 3D business charts for a new experience of data visualization.

You can open MS Excel files directly in the app to copy/paste data into cubes.

*** Stay tuned for new features to come.
XCubes 1.0.4 Update
- video tutorials accessible thru the About menu.
- various improvements
More