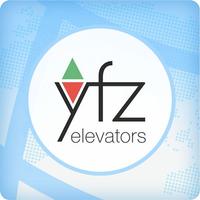 YFZ Elevators
Free Get
YFZ Elevators Description
In 2007, Yousef Fouad Zuhairi Autos and transportation Company (YFZ) was established in Jeddah, and within few years, it became one of the leading automobiles trading companies in Saudi Arabia. YFZ won many prestigious awards from leading international companies in the automotive field. As of today, we are proud to announce that YFZ has several outlets in the Saudi Arabia.
Due to the lack of professional elevator companies in the local market, In 2011, the board saw a further opportunity to diversify YFZ Co. activities, enhance its earnings, and to create local jobs by establishing YFZ for Elevators and Escalators, with the highest international standards.
Moreover, YFZ Co. continued its further development in autos & transportation activities. Today, the company consists of multiple companies owned by Engr. Yousef Fouad Zuhairi and sons, operated as a whole in strategies and financial control. At the same time, each company is operated independently in its day-to-day operations and development affairs. YFZ Co. is seeking to continue its development and expansion its companies by improving their services, diversifying its products, increasing and enhancing marketing activities across Saudi Arabia.
More Information
Language:

Arabic

English

More