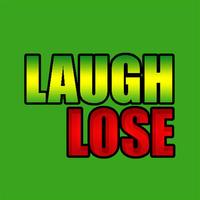 You Laugh You Lose Challenge 3D Game
Free Get
Screenshots for iPhone
More Screenshots for iPad
You Laugh You Lose Challenge 3D Game Description
You Laugh You Lose Challenge 3D Game is finally on Mobile !

How many times have you seen videos on youtube or other video platforms that makes you to laugh but not even produce a small smile to your colleagues? Well you will finally be able to see if your sense of humor is global or you are just another rare spice on this planet.

In this amazing game we will present you a short video clip and once finished we will ask you if the video is funny to you or you didn't laught at all. Then you will be able to see percentages based on how many people found the video funny and how many not.

You can also play this game with your friends, in a party hard mode o just relaxing on the raft life. There are quite a lot of available videos for watch, among them we have included other popular video challenges, as Smash or Pass videos or the floor is lava challenge videos.

We have included four modes to play this game, two of them are premium

- Standard You Laugh You Lose 3D Game: Watch videos and vote
- Happy Room Mode: Watch really funny videos and try not to laugh !
- YLYL Reigns mode: Play with friends with videos about other popular challenges as 1000 Degree Knife or Bottle Flip challenge
- Spinner video mode: Watch a compilation of videos and decide if you found all those funny or not.

Would you rather? Fail videos? In our next update we will split those based on categories so it will make easier for you to decide which categorie you like.

You Laugh You Lose Challenge 3D Game was inspirted by popular youtubers doing the youtubers life, pewdiepie and markiplier are creating a lot of content based on this challenge and we finally bring this to you, so you can record your own videos on the tuber simulator.
You Laugh You Lose Challenge 3D Game 1.0 Update