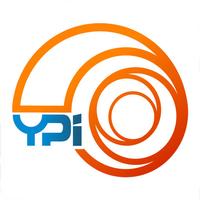 YouPlanIt Classroom
Free Get
YouPlanIt Classroom Description
This iOS mobile app is integrated with the YouPlanIt Classroom site and is designed to take photos and write notes on-the-go. Especially handy if away from a WIFI signal and you want to capture fleeting ideas that pop into your head and/or interesting photo(s). Will be able to upload into specific projects later when WIFI signal is established again.

How does this app fit in with your school projects?

1. Sign into YouPlanIt Classroom through this App. Upload your class from a spreadsheet under 10 minutes. Under 3 minutes a teacher can have a comprehensive plan delivered to your whole class or to individuals. Switching between teacher prescribed and student led learning for all or part of the class has never been easier.

2. It's easy - Pick a subject or area to explore
Math, Reading, Writing, Social Science, Science, Technology, Project Math, Creative Space, My Choice, and Wonder. (The Arts coming soon).

· Select groups or individuals

· Select resources (Use our resources, suggested links or select from elsewhere)

· Select, edit, or create learning goals

· Select or create Achievement Objectives

· Select, edit or create lessons (frameworks)

· Audio and video support for the lesson

· Real time chat - great for group projects

3. Upload on-the-go notes and photos from this app to your projects

· Get feedback on work done from other students and teacher

· Self-Assessment / Reflection

· Work completed is fed into a graphics-based reporting system

YouPlanIt Classroom is jammed packed with solutions to keep you one step ahead. Less time planning, marking and reporting allows more time to connect with students and a less stressful life as a teacher. Smart software designed for greater Student Ownership.

Please accept our invitation to learn more regarding this outstanding new tool, designed and developed by dedicated educators just like you.
YouPlanIt Classroom 1.3 Update