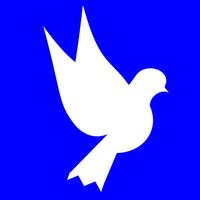 Your Spiritual Gifts
Free Get
Your Spiritual Gifts Description
Your Spiritual Gifts

How spiritual are you?
Why not take this test to see what areas you are most spiritual in.
Get to know your personal gifts in the spiritual realm.
Then you can begin to operate in your best gifts and enjoy your new spiritual life.

Simple answers to one hundred statements about the spiritual realm.
Look at each statement and answer:
1. Not true at all
2. Not so true
3. Fairly true
4. Very true

At the end of the final step, you will be shown your three highest scoring spiritual gifts.
Then you can save your score by entering your name.
Then you can share your score with friends and encourage them to download the app for themselves.

Multiple people can save their results and individuals can repeat the test as often as they like.
Your Spiritual Gifts 1.0 Update
This update is signed with Apple's latest signing certificate. No new features are included.
More