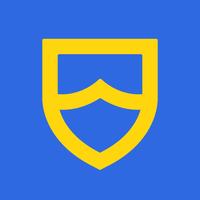 Yup — Math Tutoring App
Free Get
Screenshots for iPhone
More Screenshots for iPad
Yup — Math Tutoring App Description
Yup provides students with access to expert math tutoring whenever they need it, right from their smartphone or tablet. Whether students need help with homework, studying, or additional enrichment, Yup tutors are available 24/7. The Yup app connects students and tutors instantly, so they can go from stuck to solution in under 60 seconds.

*How do students use Yup for math tutoring?*

- Snap a photo of a math problem
- Connect to a tutor right away
- Solve the problem together

Yup is backed by leaders in education like Stanford University's StartX and Sesame Street's fund Collab+Sesame. Yup has been featured in TechCrunch, Forbes, BBC News, and CBS.

*Plans and Pricing*

- We know that school schedules vary, so we offer the ability to customize plans to meet student needs—whether they need Yup for the whole year or a single semester
- Yup's 2 week risk-free trial ensures you can try Yup for two weeks and receive a full refund if it's not the best fit for your student
- Yup members can earn a $100 credit when they refer Yup to their friends and family, with referral codes shared after enrollment is complete

Visit enroll.yup.com/plans to learn more!

*What sets Yup apart from other math tutoring providers?*

Innovative Learning Platform

- Yup tutoring takes place on students' smartphones and tablets, meeting them where they're already comfortable
- Students and tutors communicate using familiar functionality like messaging and photo-sharing
- A live virtual whiteboard makes it easy for tutors to explain math concepts and show tutoring steps

*Exceptional Math Tutors*

- Yup tutors are current and former teachers, professional tutors, and graduate students with an average of 5 years math teaching experience
- All tutors must pass a rigorous math subject test and teaching exam
- Only 1% of applicants are accepted to become Yup tutors

*Support Without Limits*

- Yup tutoring is available for students 24 hours a day, 7 days a week
- Tutoring is unlimited, so students never have to worry about running out of time
- Yup tutors tailor each session to students' individual learning needs

*Why Parents Choose Yup*

- Yup is a learning app, not a cheating app—tutors make sure students understand concepts versus simply giving away the answer
- Yup's app-based, 24/7 availability means there's no more making appointments or driving to tutoring centers
- Yup helps students boost their grades, confidence, and overall math understanding

*Subjects Covered by Yup*

- Early Math
- Pre-Algebra
- Algebra
- Geometry
- Trigonometry
- Pre-Calculus
- Calculus AB

Yup recognizes that some schools have different naming conventions for math classes. Yup tutors also cover Integrated Math (Math 1, Math 2, Math 3) and all K-12 grade Common Core math. Contact admissions@yup.com to confirm that Yup covers your student's math!
Yup — Math Tutoring App 5.21.15 Update
This latest version of Yup's math tutoring app includes exciting updates and improvements to features, design, and app function! A few highlights:
- Test Drive Yup: No homework? No problem. This feature allows students to have a practice tutoring session with a Yup tutor whenever they need.
- Ease of purchase: Yup plans can now be purchased right from the app, so students can get access to tutoring faster than ever before.
- A new look: Updated designs ensure that using Yup is intuitive and delightful for students.
- Speed: Code optimization for faster app performance.
More