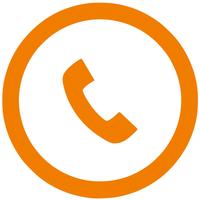 Zabota365
Free Get
Zabota365 Description
This is a special application for Saint Petersburg (Russia) social contact center: Zabota.
This application helps deaf and disabled people to communicate with the other world. Call to medicine and government organisation.
Application includes:
1) Ability to select of the theme
2) Direct communication with remote operator or sign language interpreter
3) Report about personal account

Это специализированное приложение для Санкт-Петребуржского социального контакт центра Забота.
Приложение помогает глухим и другим людям с инвалидностью коммуницировать с остальным миром. Звонить в медицинские и государственные учреждения.
Приложение включает:
1) Возможность выбрать тему звонка и нозологию инвалидности
3) Прямую видео-аудио коммуникацию с удаленным оператором или переводчиком жестового языка
3) Отчет в персональном личном кабинете.