Apps
»
ZenGo: Bitcoin & Crypto Wallet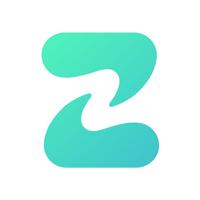 ZenGo: Bitcoin & Crypto Wallet
Free Get
ZenGo: Bitcoin & Crypto Wallet Description
ZenGo keyless crypto wallet is the simplest and most secure way to buy and manage your crypto (BTC, ETH, BNB, Libra Testnet, and more coming soon).

:: IN THE NEWS ::
TechCrunch: "a well-designed mobile app"
The Block: "a unique cryptographic protocol to provide security and ease of use"
Les Echos: "a revolution for crypto coin owners"

:: USERS LOVE ZENGO ::
"The best UX of any wallet. So simple." - @wisercharlie
"Shocked by the ease of use…the best crypto wallet in the world." - @JeremieClevy
"Feels like magic." - @Montebello

:: KEYLESS WALLET ::
With our breakthrough cryptography, there's no private key and no password to worry about. Instead, your wallet security is distributed between your device and ZenGo servers. So even if we get hacked or you lose your wallet, your assets are always safe. And with "Guaranteed Access" you have full control over your funds even if ZenGo stops operating.

:: UNPRECEDENTED SECURITY & CONVENIENCE ::
We've removed the single point of failure that exists when your private keys are stored on an exchange, or when you store your own private keys. Simply backup your keyless ZenGo wallet and never worry about private keys again. Setup takes just a few seconds.

:: YOU'RE IN CONTROL ::
ZenGo cannot access your assets, and all transactions happen directly on the blockchain. With encrypted biometrics and our password-free security only you control your funds.

:: SEND & RECEIVE IN SECONDS ::
Use ZenGo to transact with anyone in the world from the convenience of your mobile phone. Currently we support Bitcoin (BTC), Ethereum (ETH), and Binance Chain (BNB), Libra (Tesnet) and we plan to support many more crypto assets soon.

:: BUY CRYPTO ::
Buying crypto in ZenGo is quick, simple and secure. We support purchases of BTC, ETH, and BNB (more coming soon) with your credit card or Apple Pay.

:: INSTANT TRANSACTION NOTIFICATIONS ::
Tired of constantly checking your wallet while waiting for a transaction to arrive? With ZenGo, you'll get notified immediately when someone sends you funds and when those funds get confirmed on the blockchain. Same goes for sending.

:: ONE TAP SUPPORT ::
We understand that crypto can be confusing. That's why we make it super easy to chat with us from anywhere in the app. We're always here to help.
ZenGo: Bitcoin & Crypto Wallet 1.8.0 Update
Hello Libra! ZenGo now supports Libra testnet! The coin initiated by Facebook is still in development, but we decided to let our customers experience it before everyone else. Feel free to play around with it. Your first 10,000 LBR are on us ;)
Please note: Libra testnet balance and fees are not real money, and will not be included in your total wallet balance.
Got any feedback for us? We'd love to hear from you! Drop us a line at hi@zengo.com.
More