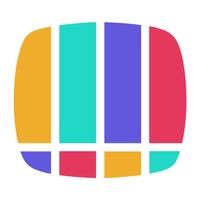 Zenither - Watch TV and Movies
Free Get
Zenither - Watch TV and Movies Description
40+ channels and 1,800+ titles to watch for free! Zenither is an easy to use, channel surfing experience. Our TV Anywhere platform allows you to watch digital television channels and movies on your phone! With our 'Dynamic Broadcasting' system you'll never need to DVR again! Just scroll back on the channel guide to watch any show released earlier in the day, or search for it! You can also click on Station logos to find their channel pages!

Watch free television shows and movies on your phone or tablet. Watch children's programming, esports livestreams, music videos, sports, pranks, anime, educational programming and other great entertainment content from our station publishers.


What is Zenither?

Zenither is a TV Anywhere platform; that is, it is a virtual multi-channel programming distributor (vMVPD). This is a fancy and long-winded way to say that we are 'cable TV without the cable'. Zenither can be regarded as a "Television 2.0" platform in that we distribute our television content entirely through the internet, allow audience to engage in conversations with other viewers using chat systems, and use built in analytic software to provide television networks with detailed measurements of viewer activity so that publishers can better know what programs to schedule and when to schedule them.

Our goal with Zenither is to provide a high quality experience for viewers to watch television programming using internet connected devices, be they computers, smart TVs or mobile devices.

Instructions on how to use Zenither:

Please agree to share all permissions, including location data. This is required for our app to display the correct program listings for your time zone.

Account Creation: To create a Zenither account you must fill out our registration form, entering your name, email address and other information when registering an account. You may also choose a username for your account.

Timeline navigation: The TV Guide tab will display day schedules for broadcasts from television stations featured on Zenither. Clicking on any episode listing using your mouse or finger to load show. Using the scroll-bar at the bottom of the TV Guide, or clicking on the edges of the screen, you may move down the timeline for the day's schedule.

Subscribing to stations: By clicking on a station's name from the TV Guide you can load the Station page. On this page you can subscribe to a station, adding it to the "Free Subscriptions" section of your TV Guide. You can also watch on demand video content from a Station page.

Search page: By entering keyword phrases you will be presented a list of Stations, Shows and Episodes that match these keyword phrases, assisting you with discovering new content available for watch on Zenither.
Zenither - Watch TV and Movies 1.2.1 Update
Bug Fixes and Improvements
More