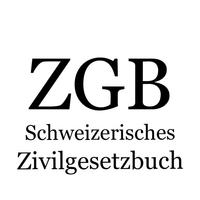 ZGB - Schweizerisches Zivilgesetzbuch
$2.99
ZGB - Schweizerisches Zivilgesetzbuch Description
Es handelt sich hierbei um die neueste Version des Schweizerischen Zivilgesetzbuches welches als Applikation in E-Book Form veröffentlicht wurde. Die Applikation kann zu einem äusserst konkurrenzfähigen Preis angeboten werden, da sie nicht teuer über einen Verlag, sondern von einem Freelancer entwickelt wurde. Die Applikation soll jedem die Schweizerischen Gesetztestexte, in mobiler Form, zu einem erschwinglichen Preis zugängig machen.
Die Applikation beinhaltet das Schweizerische Zivilgesetzbuch welches offiziell am 01.01.2017, durch die Schweizerische Eidgenossenschaft, veröffentlicht wurde.

Die Besonderheit der App liegt darin, dass sie über diverse Funktionen verfügt, welche die Arbeit mit den Gesetztestexten erheblich vereinfacht.
Die Suchfunktion ermöglicht es, das ZGB direkt nach Stichworten zu durchsuchen.
Mit einem einfachen Doppelklick können sie ausgewählte Wörter direkt auf Google nachschlagen. Über die Menüleiste im unteren Bildrand können gezielt Notizen zu einzelnen Artikeln erstellt werden. Des weiteren verfügt die Applikation über die Funktion Textstellen zu markieren und Buchzeichen zu setzen.

Für allfällige Fehler welche beim Erstellen der Applikation entstanden sind, übernimmt der Entwickler keine Haftung.
ZGB - Schweizerisches Zivilgesetzbuch 1.1 Update
Correction of syntax mistakes in the App.
More