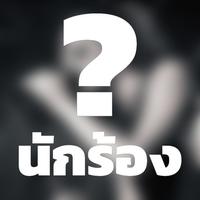 ทายหน้านักร้อง - ติ่งต้องรู้ดี
Free Get
ทายหน้านักร้อง - ติ่งต้องรู้ดี Description
มาแล้วที่สุดของเกมส์เพื่อความบันเทิง พิสูจน์ความเป็นแฟนพันธุ์และติ่งของนักร้อง มาให้เพื่อนๆทายหน้านักร้องจากภาพ มีนักร้องทั้งจากอดีตและปัจจุบันมากกว่า 300 คน มาให้เล่นสนุกัน แอปนี้รับประกันความยากกว่าแอปอื่นๆ

ความสามารถ
- เล่นแข่งกันกับเพื่อนก็ได้ ว่าใครจะจำแม่นกว่ากัน
- เดาให้แม่น โดยเปิดแผ่นน้อยสุด จะได้รับคะแนนเยอะที่สุด
- ทายแม่นๆ เพื่อเป็นที่หนึ่งในตารางคะแนน
- เล่นให้ได้รับเหรียญเยอะๆ เพื่อเป็นตัวช่วยในการใบ้คำตอบ
- เปิดแอปทุกๆวันรับไปเลย +25 เหรียญ
- เล่นโดยไม่ต้องต่ออินเทอร์เนต
- ดูวิดีโอสั้นๆ เพื่อรับเหรียญเพิ่ม
- 16 เลเวล ยากๆทั้งนั้น

------------------------------------

Guess more than 300+ Thai singers and compare your skills with others!

You think you are familiar with singers fan club and remember them face? You are going to prove that you are the best in this game with our weekly challenges.

- Guess more than 300+ singers! Open all the 16 levels, each has 20 singers!
- There is no necessity to buy hints for real money! Be sure to use game coins, that you get free ( +2 for every minute). And get a daily bonus of +25 free coins for simply opening the game!
- You can play the whole game absolutely free - it's tested! But we'll be very glad, if you buy some coins saying "thanks" that way.
- Compete with players from all over the world!
- Make bids, take risks, and earn coins!
- Get to the top of the leader board in Game Center!
More Information
Language:

English

Thai

More