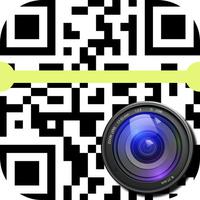 ماسح
Free Get
ماسح Description
الماسح الضوئي هو تطبيق مصمم لإنشاء QR الباركود بسرعة وسهولة.
يمكن الماسح الضوئي تولد: URL، رقم الهاتف، والرسائل القصيرة رسالة، والباركود سهل النص العادي.
إنشاء الباركود لعملك أو للاستخدام الشخصي مجانا! حفظه إلى معرض الصور الخاص بك!

english description:
Scanner is an application designed to create QR Barcodes swiftly and easily.
Scanner can generate: URL, Phone Number, SMS Message, and normal plain-text barcodes.
Create a barcode for your business or for a personal use for free! save it to your photo gallery!