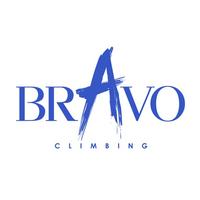 ブラボー福岡西
Free Get
ブラボー福岡西 Description
ブラボークライミング福岡西(姪浜)の会員証アプリ

このアプリはブラボークライミング福岡西(姪浜)の会員様専用の会員証アプリです。
会員登録またはサインインすることで、会員様限定のお知らせを受けることがで きます。

会員証アプリユーザ様限定のサービスについて

◆ご来店内容に合わせて適切なサービスを実施いたします。
◆会員様限定の特別な情報をお届けします。

※注意事項
本アプリケーションは、モバイルネットワークまたはWi-Fiを利用してコンテンツを表示します。


This app is a membership card of "BRAVO CLIMBING FUKUOKANISHI(MEINOHAMA)".
You can use this app as a membership card for getting our membership service.
Also you can get special offers for membership on this app.
They are various privileges and informations for you.

*Note
This app need to connect a mobile network or WiFi.
More Information
Language:

English

Japanese

More