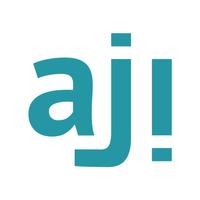 Ajidaba pro
Free Get
Ajidaba pro Description
Ajidaba est une application mobile gratuite et facile à utiliser pour iOS de la plus grande communauté d'offre et de demande de services à domicile près de chez vous.
Notre mission est de créer une communauté susceptible de mettre en relation toute personne désireuse de proposer et demander tous types de services à domicile dans le but de faciliter la vie de l'utilisateur. S'il y a bien une chose dont nous sommes persuadés chez Ajidaba, c'est que dans une telle communauté, tout le monde est gagnant.
Ajidaba vise à être la plus grande communauté d'offres et de demandes de services à domicile dans laquelle il est possible de donner de la visibilité et de mettre en avant l'économie collaborative, qui a de tout temps existé entre voisins et connaissances, grâce aux opportunités offertes par la technologie.

Nos agents experts sont professionnels, engagés, intègres et assurés.
------
Ajidaba is the free mobile application and easy to use for iOS from the largest domestic services supply and demand community near you.
Our mission is to create a community where we can put in touch all those people interested in offering and demanding all kinds of domestic services to make life easier for users. Why, if there is one thing we are sure of at Ajidaba, it is that in a community like Ajidaba everyone can benefit.
Ajidaba has a vision, to reinvent the age-old tradition of word of mouth recommendations. A medium which has existed throughout our lifetimes between neighbours and acquaintances. This is made possible through opportunities offered on our platform.

Our expert agents are professional, committed, honest and insured.
Ajidaba pro 1.2 Update
Revamped UI and minor bug fixes.
More
More Information
Language:

Arabic

Chinese

Czech

Danish

Dutch

English

French

Georgian

German

Greek

Hindi

Hungarian

Indonesian

Italian

Japanese

Korean

Malay

Portuguese

Russian

Spanish

Swahili

Thai

Turkish

Vietnamese

More